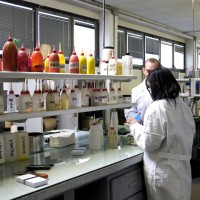 The personnel, nowadays about 40 members, is the true richness of the company and there are no poor investments on it.
The employees, in their respective competence, are subject to serious control both as regards their individual health as for the quality of the working conditions, and for their technical and vocational training.
The ethical criteria suggested by the fundamental principles of the company and Labour are an integral part of the training, carried out at regular intervals.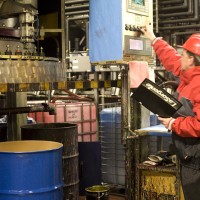 The training courses, the company offers, are not only concerned with what the law establishes, but also extend to training projects for the cultural and behavioural richness of everyone. There are meetings on ADR (Accord Dangereuses Route) procedures, on the communication Systems (CRM – Customer Relationship Management) along with the ones on the Quality System, on the Environmental Managing, on Security (besides what contained in the law, nº81/08, the company works together with the ASL in a series of audits planned to reach a "managing model of the security on working places"). And, finally, what can be useful, through the individual improvement, to the outcome of the "target", that is the final purpose of that total quality which makes the difference.