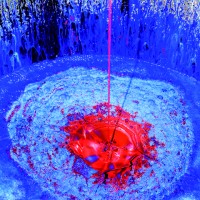 The company has passed through war events and has always been very careful to the evolution of markets.
It has modified its original manufacturing course from a wider and general variety of products – printing and writing ink, glues, varnishes, shoe polishes, etc. – to a defined specialization in the first '70s, following the more and more pressing demand for consuming goods and modern marketing.
The sector of packing has always represented a primary interest and the company has defined it as its "core business". The management strategies have always paid particular care to the evolution of materials and the ways of their usage.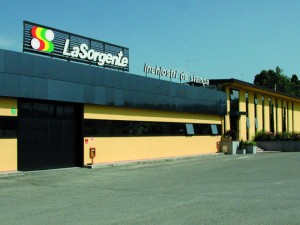 The dimensions of the company have not penalized its insertion in the world of printers. On the contrary, it is sure that they have allowed the company to develop the dynamicity and flexibility of its manufacture. They made it become the guarantee of a ready and customized service to face the demand of its customers, who are continually increasing and seem to appreciate, more and
more, this human relationship.
La Sorgente Spa has built its story, according to the philosophy that a business company is qualified for what it does, how it does it, and how its customers feel the mutual relationship. Therefore, it has reached the very first places in Italy for the manufacture of flexographic ink.