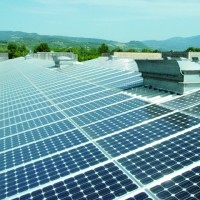 The policy of the quality at La Sorgente Spa can be brought back to its mission, that is to supply customers with high quality products and services according to very well established standards, a steady quality in time and supported by technical knowledge and competence of very well known and recognized experience.
That's why La Sorgente Spa is the protagonist of qualified events anticipating, in some cases, the ordinary execution times. Since 1997, it has been implementing a quality system where the organization, the documentation, the manufacturing processes, the measuring and analyzing procedures are perfectly in accordance with UNI EN ISO 9001.
La Sorgente's quality system, in fact, has been certified by the Institute of Certification of the Quality for the Chemical Industry, number 948.
In 2003, among the first chemical companies to face this subject, it has got the certification of the System of Environmental Management in accordance with UNI EN ISO 14001, number 5858. Thus it showed a non-common sensibility and, as a pilot company in the Province of Arezzo, realized the process which would, then, define its parameters.
The carrying out of its activity at the borders of the National Park of the Casentino Forests has certainly favoured the birth and consolidation of its attention and the respect due to the world where we live. A culture becoming true in the more and more careful management of industrial wastes.
In fact, attention and declared sensitivity towards the environment cannot be restricted to behavioural procedures but must materialize with products and activities.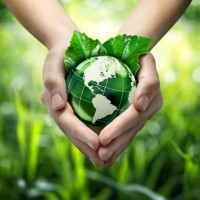 This gave rise to the project linked to a search for ecological packing with the attainment of a "Certificate for the awarding and use of the OK COMPOST conformity mark" issued by the TÜV Austria. The HYDROMAT – B463 series and ECOMAT – B263, suitable for printing on bioplastic films, were checked for compliance with the requirements of the EN 13432 Standard by the OWS – Organic Waste System – international test laboratory, which boasts multi-annual experience in the field of biodegradability, biocompostability and ecotoxicity.
In November 2010, the certification was supplemented with additional OK COMPOST HOME which proves the evident attention not just to industrial waste management but also, and above all, to private consumers' needs, given the intended use of printed products.
The contribution of the company to the care of the environment, along with the management of the behavioural principles linked to the above mentioned certification, becomes richer in details even if not exclusive initiatives.
The "return packing", even if it has a superior cost for the company, is encouraged in order to ensure an inferior waste of plastic or iron packing. The "re-manufacturing of residual ink" on behalf of our customers, so that we can reduce the strong environmental impact of possible discharges and its relative economic wastes.